Unemployment and inflation in Mexico
Keywords:
unemployment, inflation, COVID-19, México, economy
Abstract
The ability of the Mexican economy to create productive jobs, as the working-age population grows, has been one of the main challenges the country has faced since the 1980s. Undoubtedly one of the most important phenomena that the country has faced and that has significantly affected the behavior of the economy has been inflation, which generally causes high social costs, among which it is worth remembering the distortions it introduces in the process of saving and investment and in the allocation of resources, the loss of competitiveness and the deterioration in production and employment. This work is of a research type, to elaborate the information was collected from different sources, such as: magazines, reports, articles, among other sources of reliable information focused on the subject, which analyzes the behavior that both unemployment and unemployment have had. inflation before and during the COVID-19 pandemic. The objective of this essay is to collect and analyze information that shows the situation in which Mexico finds itself in relation to unemployment and inflation. The unemployment rate indicates that by increasing by 10% this year, it would vary in very little proportion, which results in up to 24 million jobs at risk, which represent 44% of total employment in Mexico.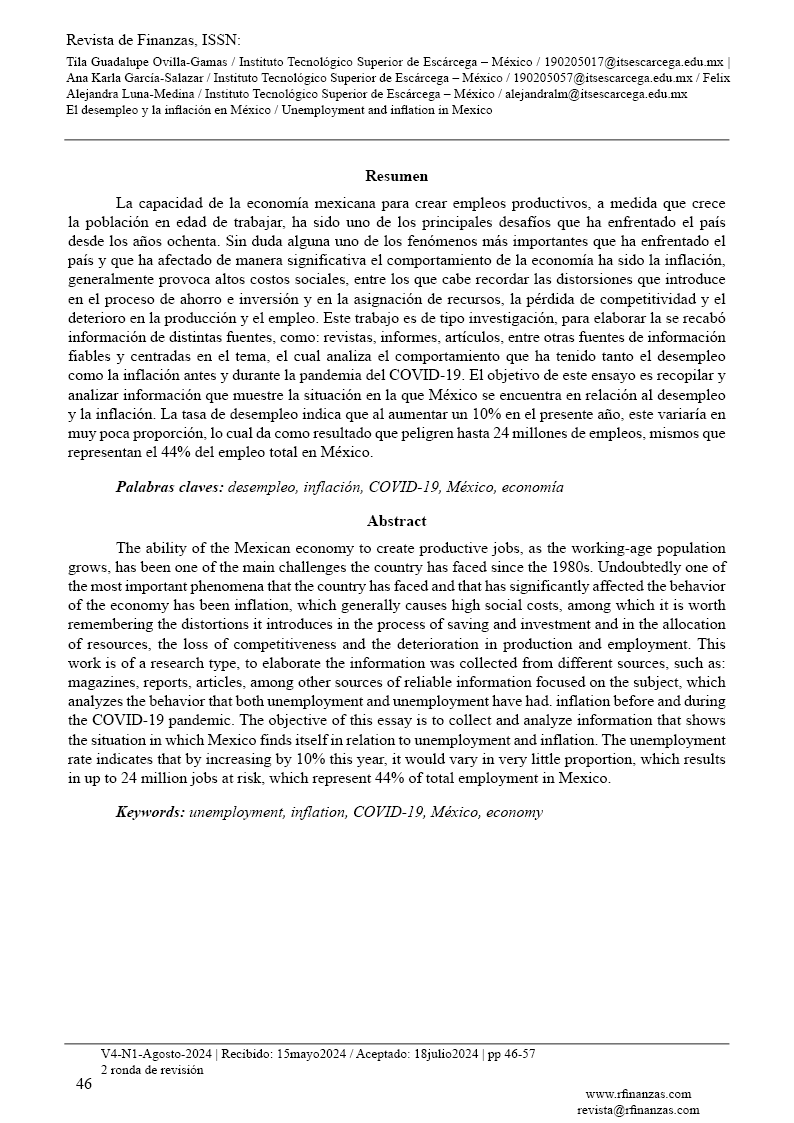 Downloads