Economic development policies in Mexico
Keywords:
economic policies, economy, Banco de México, productive systems, national wealth
Abstract
Due to the impact of the COVID-19 pandemic, the global economy has changed, which has led to changes in economic policy causing the closure of companies, which led to the unemployment of thousands of people, this had a great economic impact. Based on this, interventions were carried out to counteract the pandemic for the benefit of the individual and protect the production capacity of companies, safeguarding most jobs. Banco de México has taken measures to maintain the exchange market, these measures are designed to facilitate international trade and investment in a more complex economic environment. The purpose of this essay is to understand the importance of economic development policies in Mexico and that the government takes as principles to increase national wealth and thus activate productive systems for the benefit of the population. This essay was prepared through a documentary investigation where different reliable primary and secondary sources were consulted, such as business magazines, government reports, books, articles, official websites, etc. Economic policies are fundamental because they help each country in its development, they include the actions and decisions taken by the authorities of each country in the context of the economy. Through its intervention, it intends to control the country's economy to provide stability and economic growth, establishing guidelines for its proper functioning.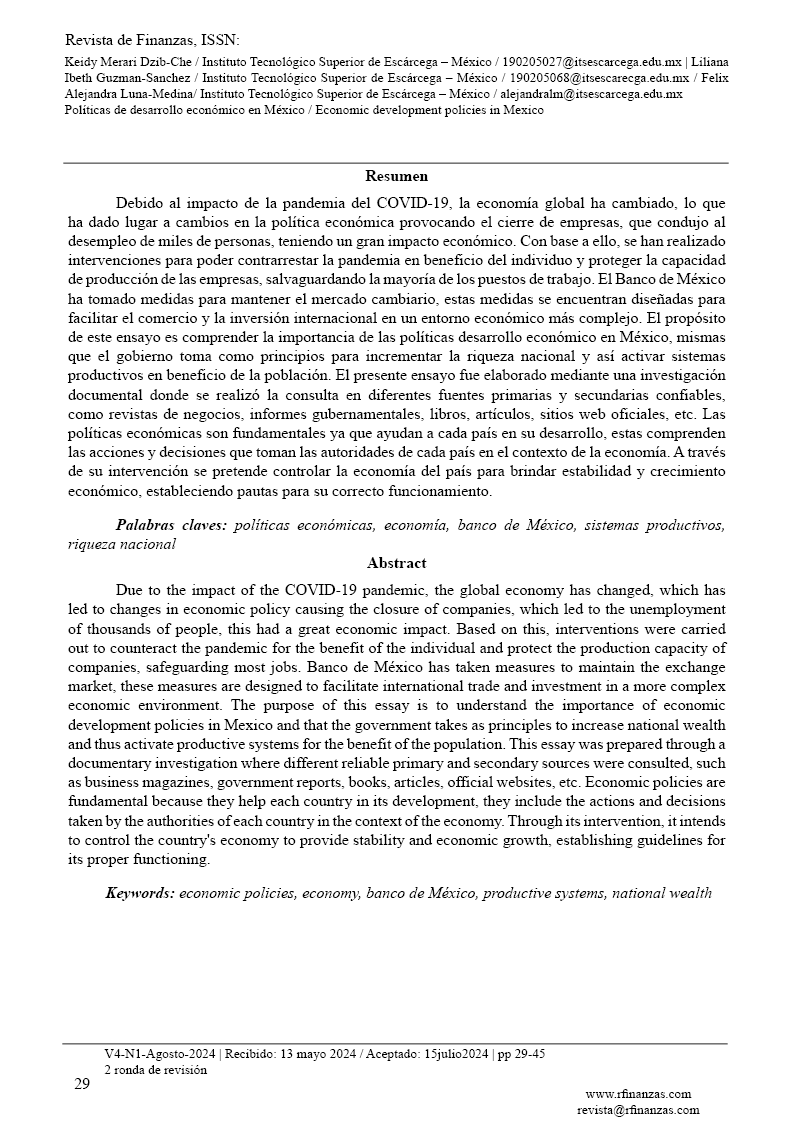 Downloads