Test of the balance between profitability and risk
Keywords:
balance, profitability, risk, procedures, analysis, comparison, research, results, stability, business sustainability, economy, finance
Abstract
The study of the profitability-risk relationship at an international level requires strong assumptions, one of which is perfect integration. However, the integration process of each country is unique, and there are factors that end up affecting the degree of integration / segmentation with respect to the world market. Asset valuation models should include variables that show some degree of segmentation given that the world is partially integrated. The objective of this study is to propose a model that adjusts considerably to the profitability-risk ratio of the countries. The economic integration of the countries is a complex and gradual process that may require a few years, even a period of time. It is necessary to realize that the vast majority of countries are between a complete segmentation and a perfect Integration without touching any of the extremes, however, an empirical verification was carried out to verify its adjustment to reality. It is not allowed to promote their method, especially because of the assumption the market is fully integrated and difficult to satisfy in practice. Necessary recognizing that the vast majority of countries are in the middle of a complete segmentation and a perfect integration segmentation without touching either of the extremes.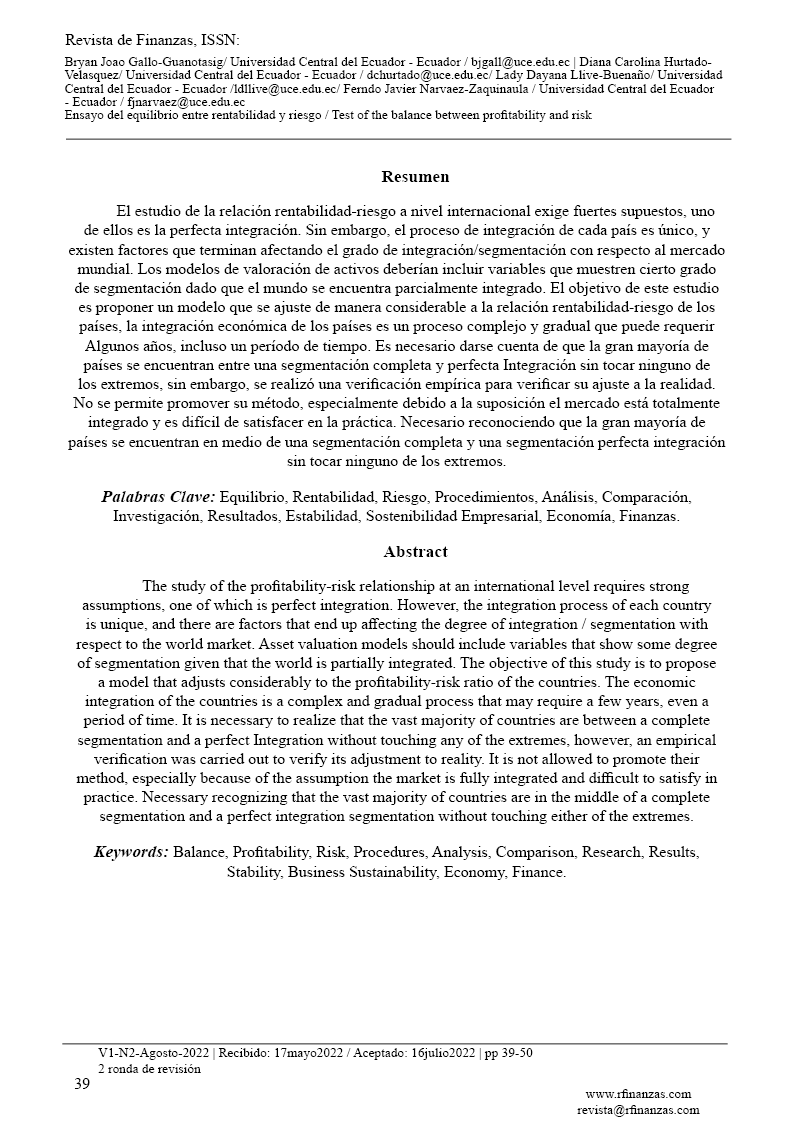 Downloads