Planning and Logistics Management in Disaster Risk Reduction in Perú
Keywords:
planning, logistics management, preparation, response and disaster risk reduction
Abstract
Disaster risk reduction is related to sustainable development, hence identifying critical factors will allow for better disaster preparedness and response. The aim of the research was to determine the incidence of planning and logistics management in disaster risk reduction in the Ministry of Health, 2019. The basic research design is descriptive, the sample was made of professionals from the executing units of the health sector in charge of implementing budget program 068. For data collection, a 45-question Likert-type survey was applied as an instrument. The data was analyzed using a quantitative approach and the methodology was hypothetical - deductive, causal correlational. For statistical analysis, SPSS 26 program was used, with a significance result of 0.000 and 95% confidence. The model presents a good fit of 80.9% (Nalgerkerke = 0.809) that means, the model predicts the probability of occurrence of the categories of the dependent variable. It was concluded that planning and logistics management are key factors in disaster risk reduction in the Ministry of Health, 2019.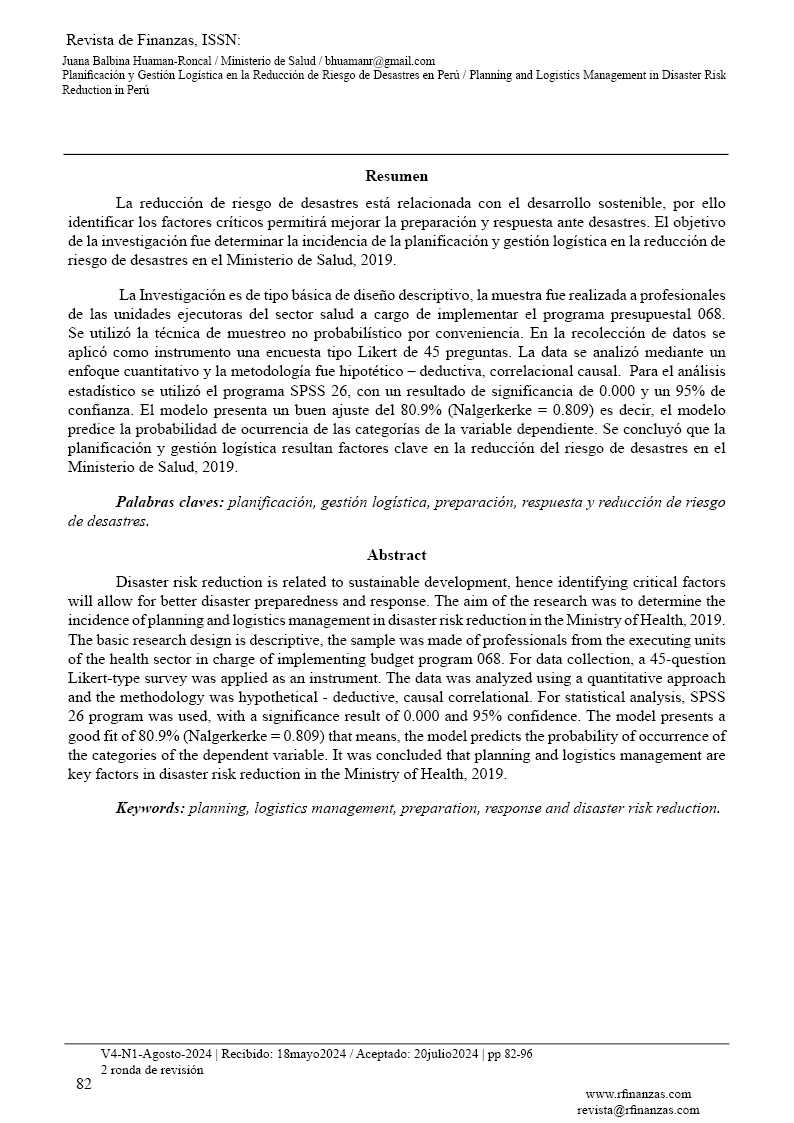 Downloads