Main causes that affect academic performance in university students
Keywords:
low performance, disinterest, teaching, knowledge, motivation
Abstract
The purpose of this research was to identify the main causes of the low academic performance of university students. This research work has been carried out with the help of the sixth semester students and professors of the Central University of Ecuador, of the Public Administration career, who were conducted a survey on different aspects related to this topic. Among the main causes, students mention that professors do not adequately apply a teaching methodology, which contrast with what was started by professors, which indicates that they do use a teaching methodology, among which the ERCA method stands out, thus; a discrepancy is created between professors and student. It is concluded that students with low academic performance show a lack of interest in their academic activities, due to a poor implementation in the teaching methodology, which requires the implementation of learning strategies and that they have a constant evaluation in order to obtain positive results.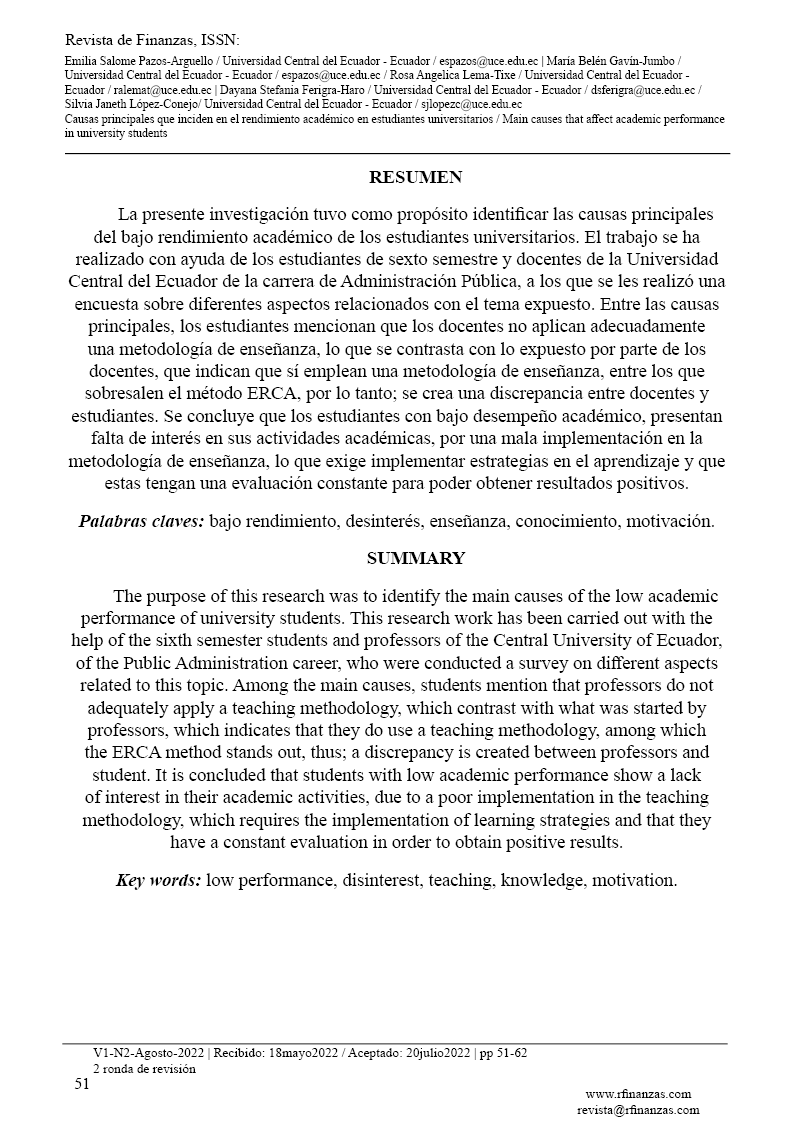 Downloads