Paradigm of financial markets
Keywords:
paradigm, purchase, sale, stock exchange, shares, investment
Abstract
The paradigms in financial markets have existed for a long time, and this is also demonstrated by the present investigation, since only 56% of respondents knew about financial markets, this is evidenced by the lack of information in our country; as shown in the results of the surveys. Due to the scarce research in Ecuador on this study, the research was exploratory and the quantitative method was used through questionnaires. Consequently, this study aims to provide true and transparent information to break these paradigms.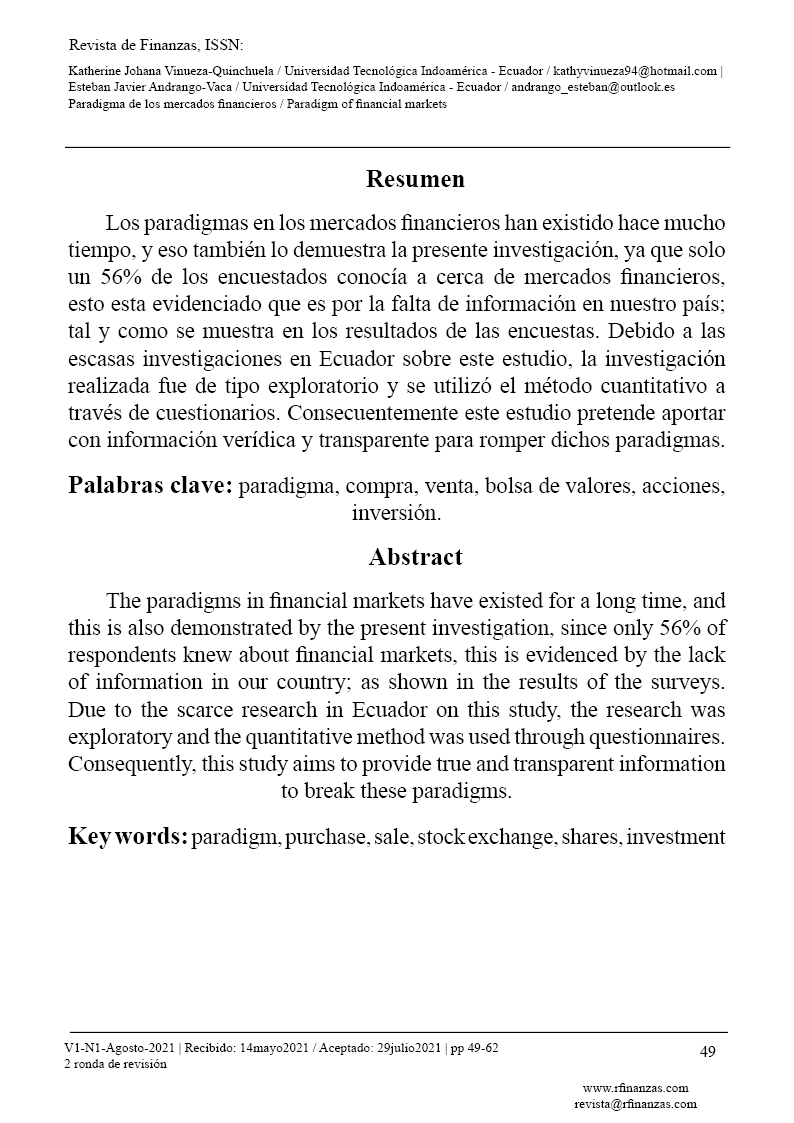 Downloads