Analysis of the public health system in Ecuador
Keywords:
public expenditure, allocated fiscal budget, erritorial planning
Abstract
In the present document, the public health system of Ecuador will be analyzed, the policies framed in the Constitution of Ecuador, the changes and adjustments in the Ministry of Public Health, the different programs that have been designed for an improvement in the quality of the service, salaries and working hours of professionals, the quality of service to external and internal users, the budget allocated each year.
This document deals with data in which we can feel the change of the Ecuadorian culture where the main author is us, in which we look at the quality of the public health service in which it does not discriminate between peoples, ethnic groups or social classes. The Government with its governing bodies is the main provider of the health service free of charge.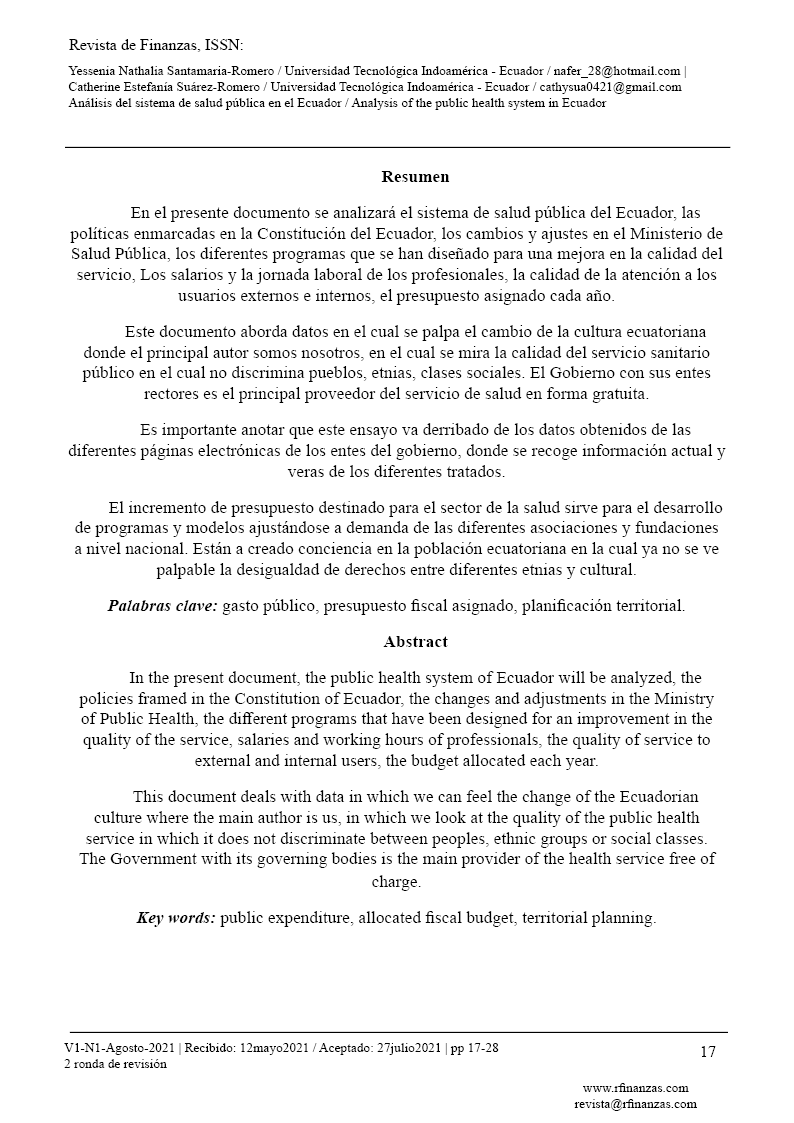 Downloads